Wellbeing Advent Calendar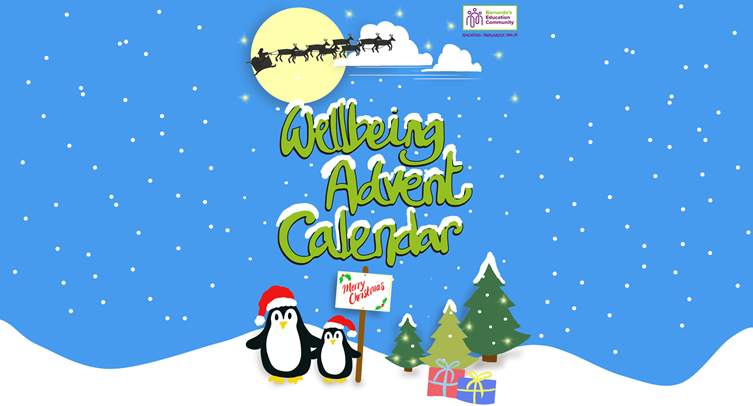 Countdown to Christmas day in a fun, interactive, and engaging way. Support children in building emotional literacy skills, resilience, and positive coping strategies.
As you countdown to Christmas day, open the digital calendar, click on one page per day to see what's behind each door!


Happy Holidays
Full Booklets - to print out
Print the booklet to create a visual advent calendar for your classroom or home! As you countdown to Christmas day, turn over one page per day to see what is behind each door!
This wellbeing booklet contains a selection of activities that children can do on their own, as a class, or at home with a trusted adult. Print out the 'Wellbeing Advent Calendar - Activity booklet A4' with the worksheets and explanations the for children.
Each activity focuses on positivity and wellbeing, as well as providing opportunities for children to think about who supports them, and how they can support and be kind to others during Christmas time.
Calendar and Instructions - the contents and welcome pages are A4, the calendar doors and instructions are A5 (recommended: colour print on-both-sides - flip sheets on the 'long-edge' - cut A4 pages in half: one door = A5, and instructions on the back of the door).
Activity Booklet - the activity booklet for children to complete (including the worksheets, wordsearch, dot-to-dot, maze, and more).