Learn More
We are a small multi-disciplinary team with considerable experience in education, psychotherapy, and early intervention supporting children and young people across a range of settings and age ranges (from Early Years to University).
BEC Video:
Learn more about the FREE Barnardo's Education Community 2023 offer.
Join us as a BEC subscriber to be notified about newly developed resources and CPD sessions to support you and your work. We will send you regular emails and updates. When you sign up to a BEC event (online or in-person), you are automatically added to our subscribers list. You can update your preferences or unsubscribe from this list when you receive an email.
Access BEC's Newsletters to read about news and events.
Meet the Team: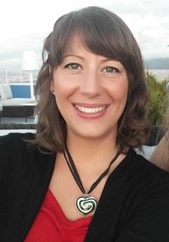 Carly Goodwin has been working for Barnardo's for the past 10 years. She has worked in many services in South Wales, working primarily in emotional wellbeing support as well as coping with loss and bereavement support. Having a background in graphic design, Carly is particularly enthusiastic about developing resources, building up a library of information and material for education staff to access. In her role as an intervention worker, she uses a variety of interventions empowering children, young people, parents, and carers and enabling them to improve emotional wellbeing as a family.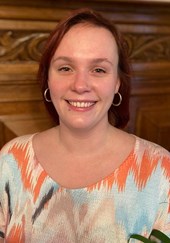 Lucy Kuipers is a registered psychotherapist who has worked in both Barnardo's London Region and Barnardo's North Region with children, young people, and adults in mainstream, SEMH and SEND school provisions, residential care, and services such as Early Intervention, Youth Justice, supported accommodations and fostering. Lucy also has experience of working directly with parents and carers in multi-agency teams and in academia. She values the personal and professional development of practitioners and is passionate about promoting community networking, resource sharing and peer discussions.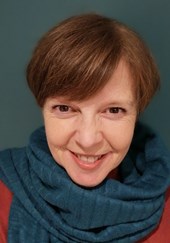 Marie Thomas is a former Head Teacher and an Early Years specialist. She has worked with staff, children and families, and communities for over 30 years in a range of roles: Head Teacher of a Nursery School and Children's Centre; Head of School; Initial Teacher Training Tutor; EY Coach; Senior Early Years Adviser; EY Consultant and Advisory Teacher; Area SENCO; Early Years Lead and Teacher; KS2 teacher in mainstream Primary Schools. In Barnardo's, Marie's work has included an autism/ADHD parent project and the Covid Recovery Programme See Hear Respond. She is passionate about the difference BEC can make for children and young people through supporting staff.