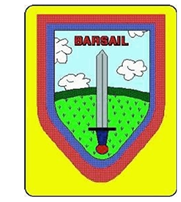 At Barsail, all staff were trained in trauma-informed practice and nurture principles. RNRA has been a priority on our school improvement plan for four years and we now look at every school decision through a trauma lens. We replaced our old merit and demerit system with a more inclusive approach which is based upon restorative practice and places relationships at the heart of all that we do. This became the basis for our very successful Relationships Policy which is sensitive to children who may have experienced trauma and/or have additional support needs.
All staff are now confident in the use of nurturing and restorative language, able to support co and self-regulation and instead of getting frustrated due to certain behaviour, we get curious and work to understand the meaning behind it. We talk about communication now, not behaviour. Through restorative conversations, we support children to restore and repair relationships following conflict, instead of punishing or shaming.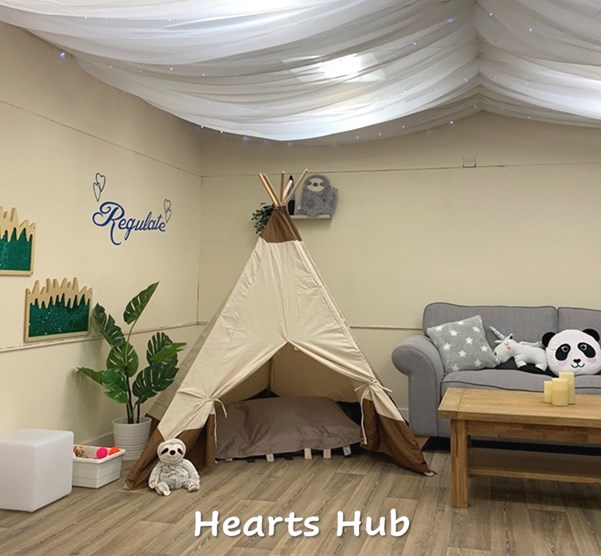 Our 'Restore Reps' pupil leadership group, comprised of P6 & P7 pupils who have been trained in The Diana Award Anti-Bullying Programme and restorative practice, act as peer mediators in the playground and they monitor our Worry Monster bins. 'Restore Time' is often used following break times as a regulatory time and ensures that children are regulated before returning to class, preventing further distress or conflict.
Children have hugely benefitted from our Hearts Hubs, two safe and therapeutic areas we created in school to support regulation, sensory processing and relationship building. These inclusive spaces are available to any child in times of crisis and some children also have 'My Time' built into their daily routine- an uninterrupted time with their class teacher or a support assistant which takes the form of mini-rituals and is focussed on creating positive experiences with a trusted adult in a safe base. The hubs have had a big impact on children's ability to settle and readiness to learn.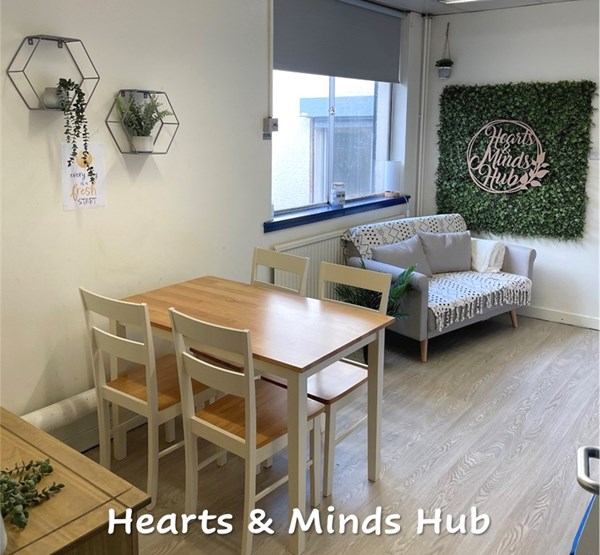 We continuously adapt and improve our nurturing and trauma-informed practice at Barsail as our knowledge and expertise improves. Our Relationships Policy is constantly evolving and responsive to pupils' needs. RNRA has transformed the way we do things and has been so impactful on wellbeing of our school community and ethos.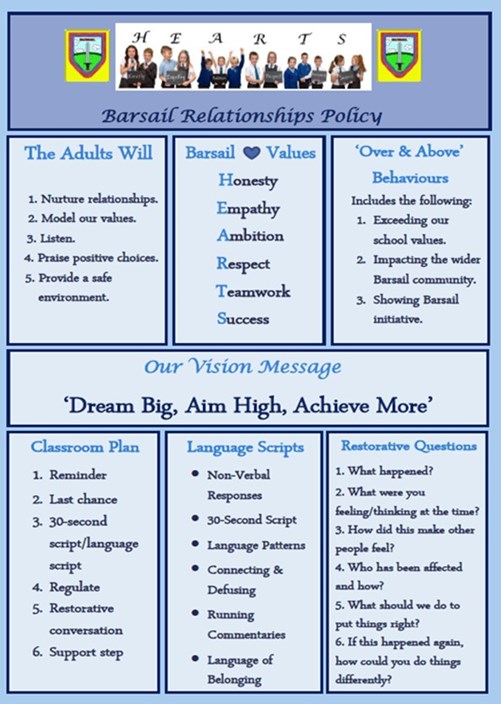 Barsail Relationships Policy:
Renfrewshire's Nurturing Relationships Approach
Barsail RNRA: