About
Barnardo's Education Community has been developed to connect with professionals working in education settings across Early Years, Schools, Further Education and Universities.
Barnardo's Education Community will provide access to free online resources and training and opportunities to connect with education staff nationwide in themed discussions, sharing learning and best practice.
We are living in challanging times right now. As education professionals you are supporting children and young people to transition back to learning environments, whilst managing local and national restrictions and living with uncertainty. For many of these children and young people they will be experiencing feelings of loss, grief and bereavement, including the impact of trauma.
Building on Barnardo's experience working with vulnerable children and young people and our delivery across a wide range of education partnerships including programmes and interventions, Barnardo's Education Community aims to enhance capacity to recognise, understand and respond in a trauma-informed approach to children and young people's emerging needs, during this period of uncertainty.
Barnardo's Education Community will provide:
Resources
Access to a suite of trauma informed resources to support children and young people with a focus on loss, grief and bereavement.
Barnardo's recognises the stress placed onprofessionals in managing their own experiences through exposure to the current circumstances and of the impact of secondary trauma through supporting children and young people, in response to this, we have created a selection of resources for Education professionals with a focus on both individual and team wellbeing.
The content within Barnardo's Education Community is continuously evolving to meet the ever changing needs that are presenting for children, young people and educators.
The team are focused that we utilise our community of practice framework and the subsequent learning to continuously inform on-going development of resource content within this community to ensure that we are responding emerging needs.
Training and Consultation
To enhance our offer of trauma-informed resources there will be access to digital training for education staff to support implementation and best practice in use of resources. This will be delivered through a selection of module based, webinar and seminar formats. For professionals requiring an additional level of support Barnardo's.
Education Community team will respond to online enquires for additional consultation.
Communities of Practice
Barnardo's Education Community will provide facilitated and peer led discussions with educators and wider education professionals with a nationwide reach highlighting and exploring both current and emerging topics.
These discussion forums will provide opportunity to discuss and share best practice at a nationwide level and in addition, to highlight emerging themes that will inform Education Community content development.
Meet the Team
Name – Samara Barnes
Job Title – Programme Manager
Based – Lancashire, England
Previous Experience – Samara started working with children and young people in 2015. She started in career in therapeutic children's homes and since then has specialised in working with young people with complex needs. Samara has been with Barnardo's since 2012, working predominantly as a manager in Childrens Services but more recently, spent time in the Digital team learning about our digital offer. She is a champion of continuous learning & development and mentors both staff and carer experienced young people alongside her main role.
Interests within BEC – Having been a Digital Community Manager, Samara is particularly looking forward to building up the Community of Practice. Bringing experts together to form micro communities to discuss experiences, share best practice and offer peer support.
Name – Christopher Paul
Job Title – Project Worker 3
Based – Inverclyde, Scotland
Previous Experience – Chris has worked with young people and families since 2008, supporting across a variety of age ranges and in a number of settings. Prior to working with Barnardo's, Chris worked with care experienced young people and supported those who had experienced high levels of trauma and adversity. Since 2017, this work has been with Barnardo's, supporting young people across secondary schools within Inverclyde, Scotland. This has allowed him the opportunity to work closely with families and has helped connect and build relationships from home to school.
Interests within BEC – Chris has a passion for connecting with young people who struggle with their mental health and wellbeing, helping develop and deliver resources to support key areas such as suicide prevention and anxiety management.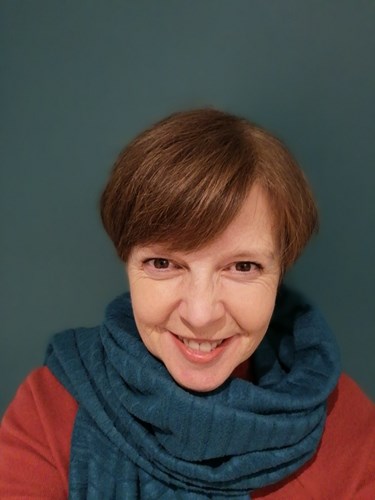 Name – Marie Thomas
Job Title – Project Worker 3
Based – Winscombe, Somerset
Previous Experience – Marie is a trained primary school teacher and an early years specialist and has worked with staff, children and families and communities for over 30 years in a range of roles: Headteacher of a Nursery School and Children's Centre; Head of School; Tutor for Initial Teacher Training (Early Years Teacher); Senior Early Years Adviser; Achievement Coach; Area SENCO; Early Years Consultant. I joined Barnardo's in 2019 and have worked on a participation project involving parents of children with autism/ADHD and the See Hear Respond Programme.
Interests within BEC – Marie has a passion for supporting children and young people who have experienced adversity, their families and the education staff who work with them.