About
Barnardo's Education Community has been developed to connect with professionals working in education settings across Early Years, Schools, Further Education and Universities.
Barnardo's Education Community will provide access to free online resources and training and opportunities to connect with education staff nationwide in themed discussions, sharing learning and best practice.
We are living in challenging times right now. As education professionals you are supporting children and young people to transition back to learning environments, whilst managing local and national restrictions and living with uncertainty. For many of these children and young people they will be experiencing feelings of loss, grief and bereavement, including the impact of trauma.
Building on Barnardo's experience working with vulnerable children and young people and our delivery across a wide range of education partnerships including programmes and interventions, Barnardo's Education Community aims to enhance capacity to recognise, understand and respond in a trauma-informed approach to children and young people's emerging needs, during this period of uncertainty.
Barnardo's Education Community will provide:
Resources
Access to a suite of trauma informed resources to support children and young people with a focus on loss, grief and bereavement.
Barnardo's recognises the stress placed on professionals in managing their own experiences through exposure to the current circumstances, and of the impact of secondary trauma through supporting children and young people, in response to this, we have created a selection of resources for Education professionals with a focus on both individual and team wellbeing.
The content within Barnardo's Education Community is continuously evolving to meet the ever changing needs that are presenting for children, young people and educators.
The team are focused on utilising our community of practice framework and the subsequent learning to continuously inform on-going development of resource content within this community, thereby ensuring that we are responding to emerging needs.
Training and Consultation
To enhance our offer of trauma-informed resources there will be access to digital training for education staff to support implementation and best practice in use of resources. This will be delivered through a selection of module based, webinar and seminar formats. For professionals requiring an additional level of support, Barnardo's Education Community team will respond to online enquires for additional consultation.
Community of Practice
Barnardo's Education Community will provide facilitated and peer led discussions with educators and wider education professionals with a nationwide reach highlighting and exploring both current and emerging topics.
These discussion forums and cluster groups for specific roles and settings in education will provide opportunities to discuss and share best practice at a nationwide level and in addition, to highlight emerging themes that will inform Education Community content development across the UK.
Meet the Team
Name – Samara Barnes
Job Title – Programme Manager
Based – Lancashire, England
Previous Experience – Samara started working with children and young people in 2005. She started her career in therapeutic children's homes and since then has specialised in working with young people with complex needs. Samara has been with Barnardo's since 2012, working predominantly as a manager in Children's Services but more recently, spent time in the Digital team learning about our digital offer. She is a champion of continuous learning & development and mentors both staff and carer experienced young people alongside her main role.
Interests within BEC – Having been a Digital Community Manager, Samara is particularly looking forward to building up the Community of Practice. Bringing experts together to form micro communities to discuss experiences, share best practice and offer peer support.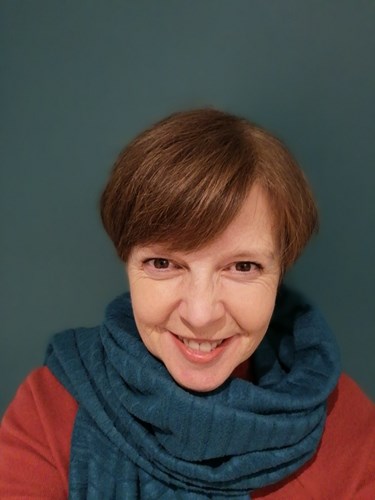 Name – Marie Thomas
Job Title – Senior Practitioner
Based – Somerset, England
Previous Experience – Marie is a trained primary school teacher and an early years specialist and has worked with staff, children and families and communities for over 30 years in a range of roles: Headteacher of a Nursery School and Children's Centre; Head of School; Tutor for Initial Teacher Training (Early Years Teacher); Senior Early Years Adviser; Achievement Coach; Area SENCO; Early Years Consultant. Marie joined Barnardo's in 2019 and has worked on a participation project involving parents of children with autism/ADHD and the See Hear Respond Programme.
Interests within BEC – Marie has a passion for supporting children and young people who have experienced adversity, their families and the education staff who work with them.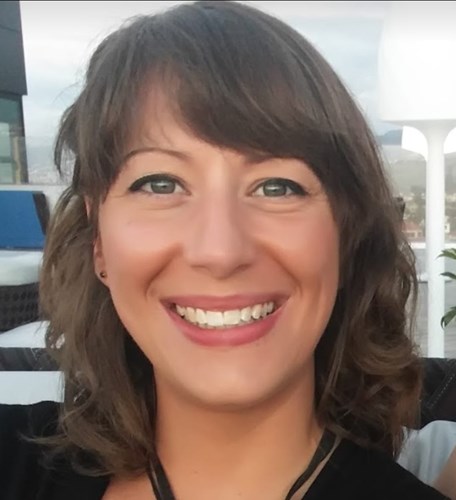 Name – Carly Goodwin
Job Title – Senior Practitioner
Based – Swansea, South Wales
Previous Experience – Carly has been working for Barnardos for the past 10 years. She has worked in many Services in South Wales, working primarily in emotional wellbeing support services; working with children, young people and their families, using a variety of interventions, to identify needs and to achieve positive outcomes, working in partnership with parents/carers to empower them and to enable them to achieve better outcomes for their children, working co-operatively with schools and other community-based services, to provide the most effective service for children, young people and families.
Interests within BEC – Carly is dedicated to support children and young people to build positive emotional wellbeing. Having a background in graphic design, Carly is particularly looking forward to building up the MHWB Education Hub, developing resources and a library of information and material for all those who are supporting children, young people, and their families.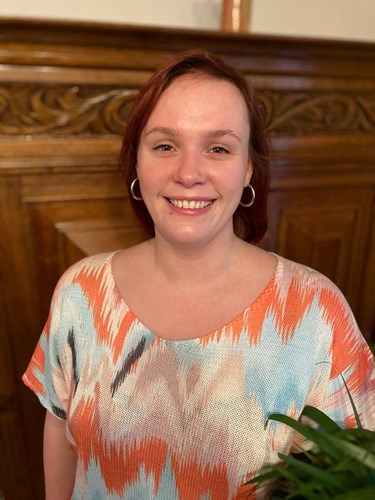 Name – Lucy Kuipers
Job Title – Senior Practitioner
Based – Greater Manchester, England
Previous Experience – Lucy is a fully qualified registered psychotherapist who has worked in both Barnardo's London Region and Barnardo's North Region with children, young people and adults with low to high-risk complex needs in mainstream, SEMH and SEND school provisions, residential care, Early Intervention, Transition, Preparation and Moving On services, Youth Justice, pre-trial therapy work, Brain Injury Charity community services, supported accommodations and lodgings, fostering, community hospice, parent-carer direct work and alongside multi-agency professionals offering training, advice, and consultancy. She also has experience supporting young practitioners and therapy communities as well as higher education experience working in academia.
Interests within BEC – Lucy values personal and professional development of practitioners who work with children, young people and families. She is passionate about developing our Community of Practice to promote community networking, resource sharing and peer discussions around how to offer better trauma informed support and create new ways to become more trauma responsive.